"

Not Just Music" - Trey Wingo
— Mindset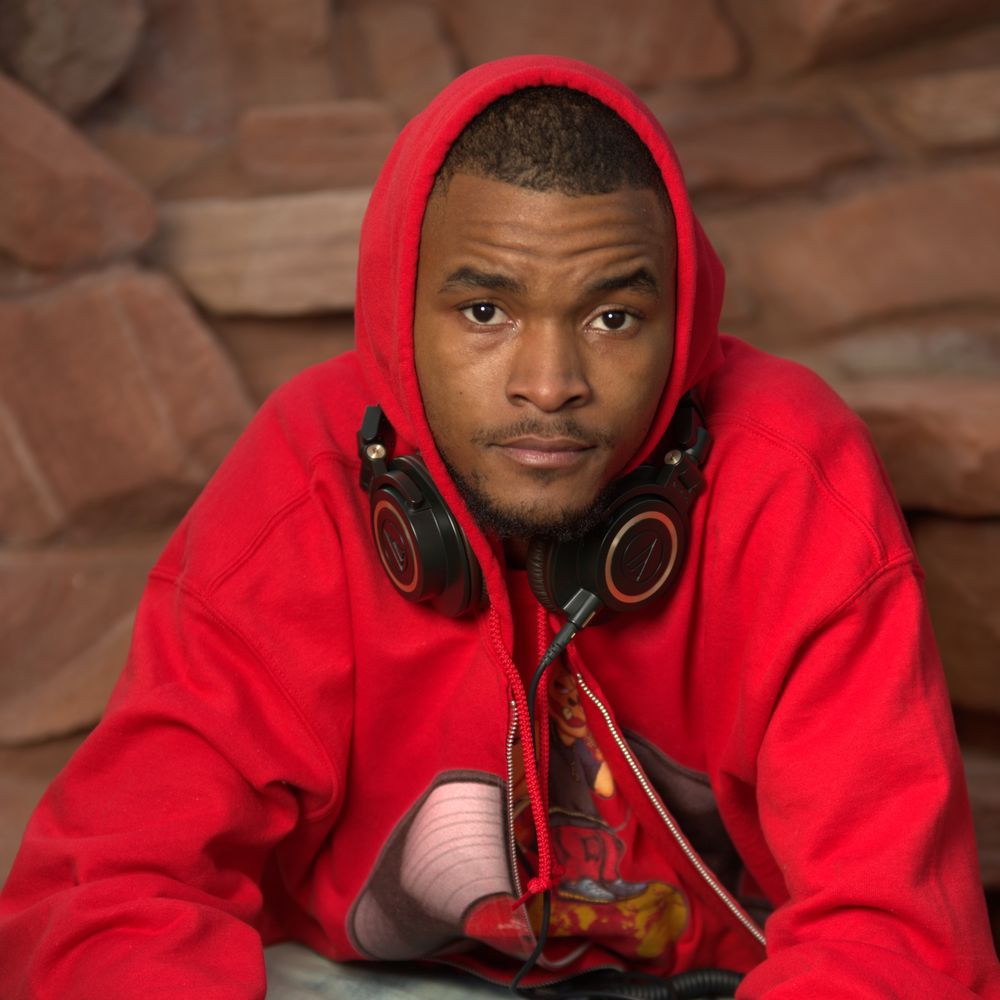 Ronald Lee Williams III, better known by his stage name Trey Wingo
Is an American rapper, singer, songwriter from Kansas City, Missouri

Born: March 5, 1997 (age 24 years), Kansas City, Missouri
Nationality: American
Full name: Ronald Lee Williams III
Wingo has always had a love for music. As a young kid at the age of 6 he started writing his own verses following after the footsteps of all of his older brothers who were very active in making, and listening to music. Growing up he sang in the choir at his families church in Kansas City MO, that his great grandfather built with his hands. "Ive always loved music all of my family on both sides are either artist, musicians, or they've been in the churches choir their whole lives." Growing his love for music, when ever he got the chance he was in the booth, or next to his older brother Montel better know as MTK or MTK Productions. "Literally my whole life, as far back as I can remember my brother has been making beats and rapping. He's always had a studio back home, always since he was like 11 or 12. Dude done sold so many beats to so many people in the town, rappers and singers just coming and going."

Around 16 he found his way into a few pretty packed poetry slams while attending Center High School, in Kansas City, Mo. he started collaborating with a guy named Eric "Ezikuhl"which he called Ez. They performed 2 tracks in front of that same crowd. Around that same time, he was gifted a laptop from Ez which is when he started making beats and producing his own music. "That's when it all happened, at least for me id have to say that's when I knew. When I pressed that red button and it was quiet. I mean completely quite, Ez and I used to record on garage band before school in the hallways away from people. I don't know what all he did to it after but the next time I heard it, it wouldn't have that loud ambience anymore. You could really enjoy the track knowing we couldn't let no one else hear it until we actually performed it. But when I did it? Dropped my vocals and got to play it back. I would get so hyped because instantly I would get chills hearing how good I sound, and how the songs would sound. I would play around with the programs features for so long and then I learned how to clean it up. I just keep learning from there."
His older brother Robin which he calls Jolly or JP, gave him a platform to speak
"NJM" and that is really just the beginning of this story. "We didn't have much, but our voices and our talent and gifts. Everything else we had to earn . We knew how good the music was but we needed to get it out." He started releasing tracks on SoundCloud, where majority of his older songs are.
Moving to Las Vegas in the end of 2017,
Wingo kept finding ways to record in his new city trying to make a name for himself. He was eventually signed by CEO of I WANT IN MUSIC GROUP Charles Moore, known as SA'DI. And has brought his home of KCMO with him and in sounds and productions. As well as his NJM brand. "It's Not Just Musik, It's Not Just Me , It's Not Just Money". He has been apart of a few collaborations since signing and is still waiting for his big break. Recently Featuring on his CEO's Debut Album "Finally" on the track Y4 featuring both Asha James and Trey Wingo the heartfelt song touches home to so many issues in our time. We are still waiting for Wingo to release his debut album so there is still so much more to come so stay tuned, another Star is on the way.